In August of 2000, Rachel was able to take the three children and show them Maine, where both Josiah and Joshua were born. We of course already knew we would be going to Hungary in November, so it was also a last visit back home for Rachel in who knows how long - a bitter sweet time. Enjoy the pictures of Rachel's family and our kiddos, and a moose!
At Gray Animal Farm near the house in Mechanic Falls, Maine.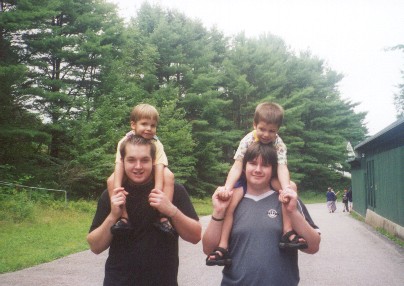 Clockwise : Uncle Noah, Aunt Selina & Uncle Zac, Auntie Sarah, Joshi, Mr. Moose (back in the bushes), and Josiah. Right photo: Joshi on Uncle Zac, Josiah on Uncle Noah.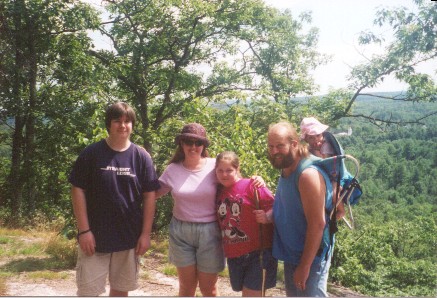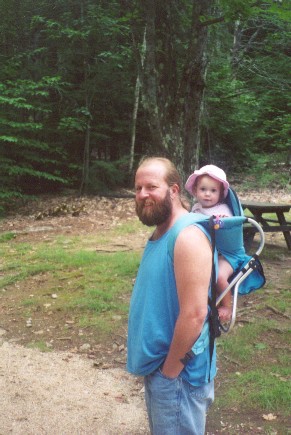 Hiking up Bradbury Mt. : Noah, Rachel, Sarah, Grandpa Bruce with Anna.
Grandma Jan with Anna at Portland Head Light.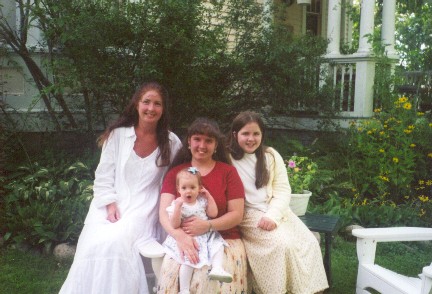 Grandma Jan, Rachel with Anna and Auntie Sarah in front of the house in Maine.